B104* – represent a line designed to manage access rights to designated areas. A brand new attractive design will fit every interior; the chosen construction allows for an easy assembly.
B104* – can be connected to Electronic Securitiy Systems exchanges; the identification number can also be transferred directly to a computer. The scanners can be directly connected to single-chip processors.
B104* – to increase security, the readers can be provided with an external antenna of the same design – type AEB110.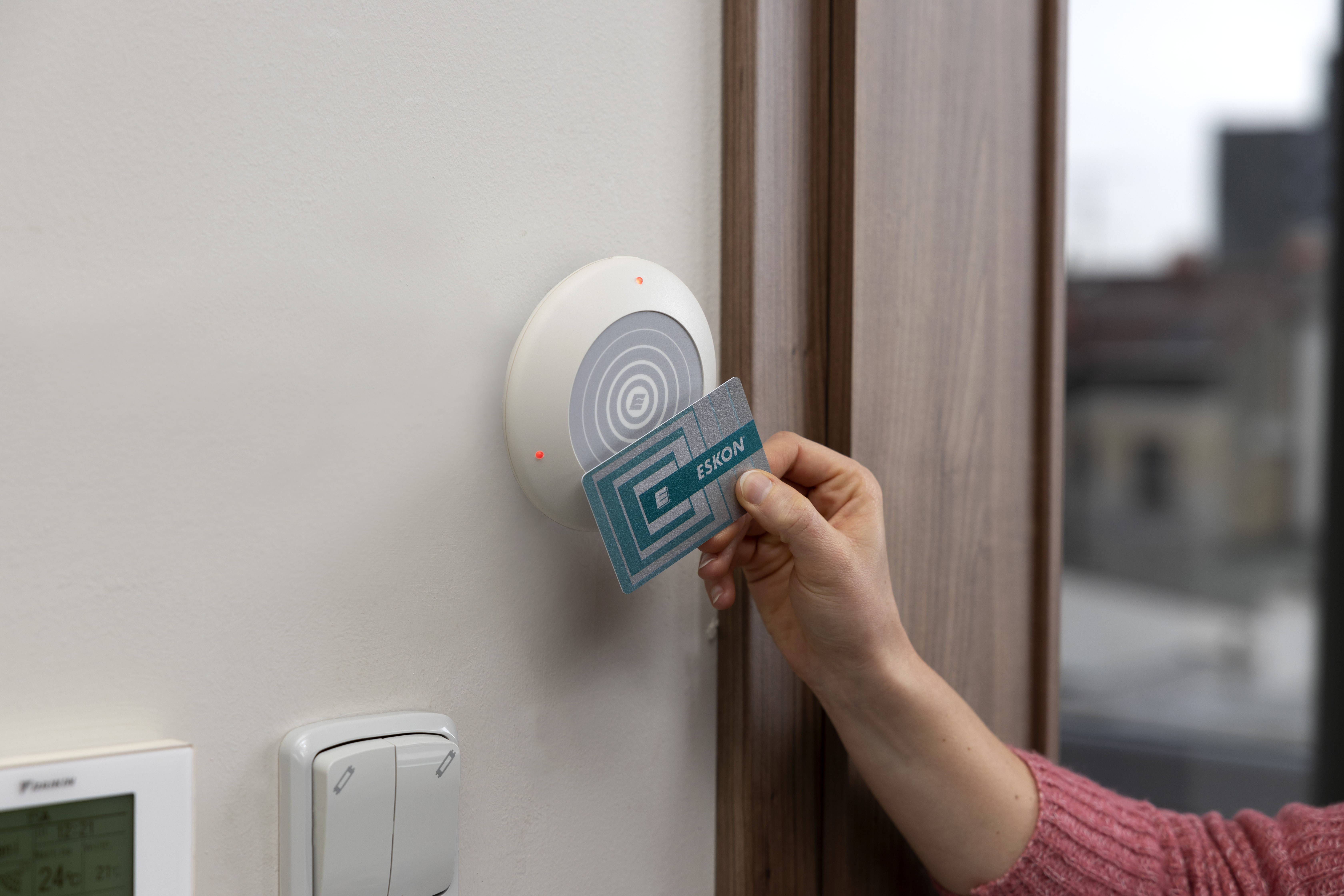 Variants of autonomous readers line B104*:
B1040
Is designed to manipulate electric door locks by means of contactless cards. Access to rooms is allowed only owners of cards that were programmed with a special Master card.
B1042
Is designed to transfer numbers of contactless cards to a device with the interface WIEGAND. It can be connected to exchanges of Electronic Security Systems or Fire Protection Systems and other peripheral hardware.
B1045
Is designed to transfer identification numbers into device with the interface RS485.
B1046
The advantage of the scanning is optional remote programming and listing of data when connected to a computer via RS485.
B1046+
The scanner B1046+ is suitable to authorize access to designated areas, including time limit on entry (i.e. time zone). It also can be used to simple attendance records without the need to enter reasons for interrupting work.
SBall
New attractive design in the form stainless steel column supplemented by the reader line B104 *. SBall is recommended for entrance areas as suitable part for turnstiles and automatic doors.