The access system BIS® is designed to secure entry and monitor movement of people in designated areas. It enables limitation of entry in designated areas, monitoring of movement, and immediate access to information about presence of people in chosen areas.
The access system arranges fast and comfortable handling of doors, barriers, gates, turnstiles, and lifts by means of intelligent readers. Thanks to modular conception, the system represents effective solution for small companies as well as large corporations.
By installing the electronic access system, you will effectively protect the premises of your company from unrestricted movement of people, you will secure your property, and gain control over access to confidential information in your company.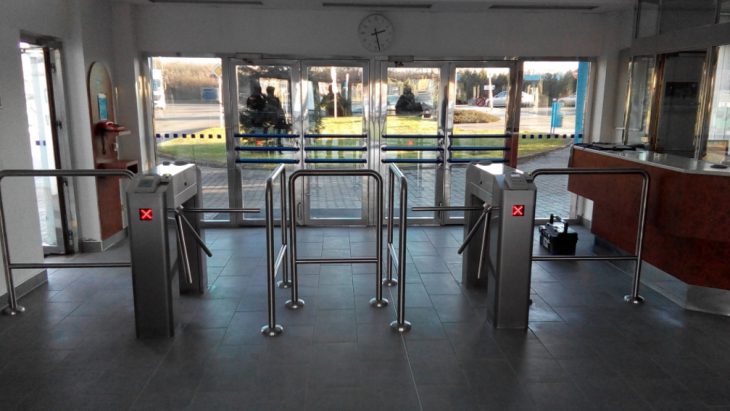 Basic characteristics of the access system BIS®:
standard keys are replaced by identification items
authorized cards
keyboard for PINs to allow access to holders of authorized cards (higher level of security)
records of individual authorized entries, as well as unauthorized attempts to enter
external antenna to improve range of scanners
compatible with other applications of system BIS (attendance, meal distribution)
handling of doors, turnstiles, external signalling, etc.
The standard software covers authorization of entries and evaluation of the identification items holders' access history.
Additional modules:
evaluation of door condition (open/closed)
option to simultaneously open all doors
option to set the time limit for opening of doors
function "antipassback" (regulated entries)
records about the first person to enter and last person to leave a building with optional ESS
security and fire protection systems
full or LIGHT version
The access system can also include the module for entries and departures of motor vehicles or module tablet