The payment system BIS® is designed for safe financial transaction by means of contactless smart cards via electronic payment terminal. It is ideal for organisations with an extensive network of retail outlets.
The system uses contactless smart cards that allow the client to pay for purchases in the keeper's retail outlets, deposit cash, withdraw cash at cash desks, or pay postal orders.
Financial means can also be transferred on the card from the client's salary or their bank account. The operator can arrange among themselves to use the clients' smart card in their retail outlets, and thus gradually form a nationwide network.
Identification cards used for the payment system BIS® are issued by the operator; the system provider arranges initialization. The clients choose their PIN, which can be changed at a terminal at any time. Information about the latest payment transaction is stored on the card.
Parts of the system BIS®: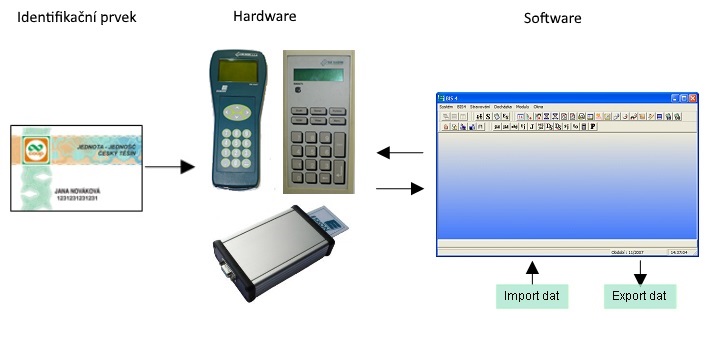 All the functions of the electronic payment system are based on control and logical connections which ensure maximum security of the system.
The system represents a closed circuit that is not connected to bank payment systems.