AL1041usb/TAL1041usb
These units are designed to transfer identification number of a contactless card to a computer. They are connected via USB to a computer, functioning as a USB keyboard. The device is powered by the computer.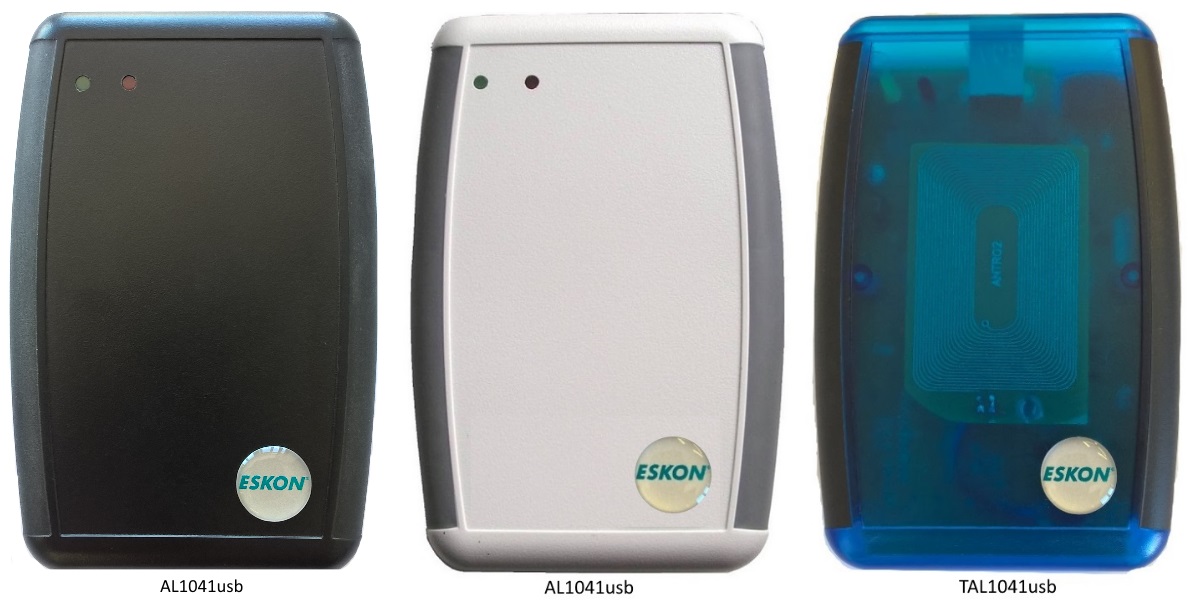 AL1041biomini
Version of a reader designed to enter input data (fingerprints) in the database of the system BIS®. The scanner is equipped with a touch sensor that is scratch resistant, and with electronics that allow quick and comfortable scanning. The gathered data is kept safe by an improved coding mechanism.